Hannelie Spies: Educational Psychologist
Hannelie has a special interest and experience nationally and internationally  in supporting individuals with Specific Learning Disabilities (Dyslexia, spelling, reading, writing and mathematics) , ADHD and ASD (Asperger's Syndrome). She is passionate about brain based learning and using the principles to support people to optimise their learning and development…
Contact: +27 72 653 3585 or www.hanneliespies.co.za
Street address: Corner of Suidwal Road and Piet Retief Street
website: http://hanneliespies.co.za
Lorian Phillips: Clinical Psychologist
Lorian Phillips has a special interest in ADHD and currently consults with parents of ADHD children to help them deal more effectively with the various challenges. Also runs 4 week skills/educational groups for parents of ADHD children.
Contact : 083 267 3265 or lorian@drphillips.co.za
Street address : 31 Middle rd Morningside Sandton
Mareli Fischer: Clinical Psychologist
Mareli Fischer has an interest and research background in children and teens who struggle with ADHD and other developmental difficulties.
contact: 021 671 1204
Street address:  247 Main Road, Claremont, Cape Town.
http://marelifischer.wix.com/mareli-psychologist
Gweneth Fisher: Educational Psychologist
Gweneth Fisher is a highly recommendable educational Psychologist who specializes in ADHD related issues and assessments.
Located in Belville, Western Cape
34 First Avenue , Belville.
Contact: 084 801 1989
Chameleon Play Therapy Centre
http://www.chameleonplaytherapy.com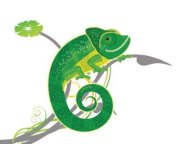 "Offering a host of services from IQ & Aptitude testing and School Readiness Assessments to Trauma Counselling and Stress Management, Play and Art Therapy to name a few."
Polka Spot Early Intervention Centre
"The Polka Spot Mission is to maximize the potential abilities of children with differences in aspects of their development. We aim to optimise each child's potential through multidisciplinary therapeutic intervention, providing Speech Therapy, Physiotherapy, Occupational Therapy, Nutritional Advice and Psychological support as appropriate."
Jessica Cheesman: Educational Psychologist 
www.jcep.co.za
I have a Masters degree in Educational Psychology from the Stellenbosch Unversity (Cum Laude), and a research Masters degree from the University of Cape Town. I am currently registered with the Health Professions Council of South Africa as an Educational Psychology Intern. I am completing my internship at the Blaauwberg Therapy Centre and Table View Primary School. I have a special interest in supporting families of children with ADHD and adults with ADHD. I founded the website ADHD Insight to provide knowledge and resources to the South African ADHD community. I run teacher workshops on supporting learners with ADHD in the classroom, as well as parent workshops focussing on managing stress and parenting strategies. I also run an ADHD support group and am writing a children's book on managing emotions.
I follow an inclusive approach to therapy and intervention whereby all important role-players (parents, family members, school) collaborate to ensure my clients are fully supported. Being trained as an Educational Psychologist, I have expertise in supporting children, adolescents and adults with barriers to learning (autism, dyslexia, dyscalculia, behavioural challenges, emotional challenges, ADHD). I will walk hand in hand with you to assist you in reaching your, or your child's full potential.
My areas of interest include:
• Psycho-educational assessments
• Concession assessments
• Cognitive and learning challenges
• School readiness assessments
• Career guidance and subject choice
• Parental guidance counselling
• Childhood development issues
• Play therapy
Dr Sheena Matthews
www.bloubergfamilypractice.co.za
 Dr. Mathew has been in medical practice for more than 15 years during which time she has worked in the South African public and private sector as well as at a private hospital in the United Kingdom (London). Although she has trained mainly in western medicine she firmly believes in the benefits of nutrition and natural medicine to optimize and maintain one's health.